Friends can provide tremendous support throughout your life. If you have decided to go into recovery, you have to take a close look at your friendships and discard ones that threaten your sobriety. At Pines Recovery Life Detox, you will undergo supervised, medically assisted detox in preparation for a more extensive recovery program. However, now is the time to think about your sober living options, starting with the company you keep.
Choosing Your Friends Wisely
You have begun the process of detox and recovery, and it's time to make intentional decisions about who you spend time with. Establish healthy friendships and leave behind destructive acquaintances that can cause you to relapse.
When you have a rough day, you will need to rely on what you learned during the recovery process. This includes developing healthy coping mechanisms. If your friends weigh you down and put unhealthy pressure on you, maybe you need new friends.
Sober Living
Sober living involves making tough decisions such as abstaining from drug and alcohol use and avoiding friends that still use. Prioritize your sobriety over friends who put you in bad situations. In fact, there are two types of friends for those in recovery. Some people you know will cause you to stray from the path you have begun. Others, such as those you meet in detox and rehab, give you the support you need to stay sober.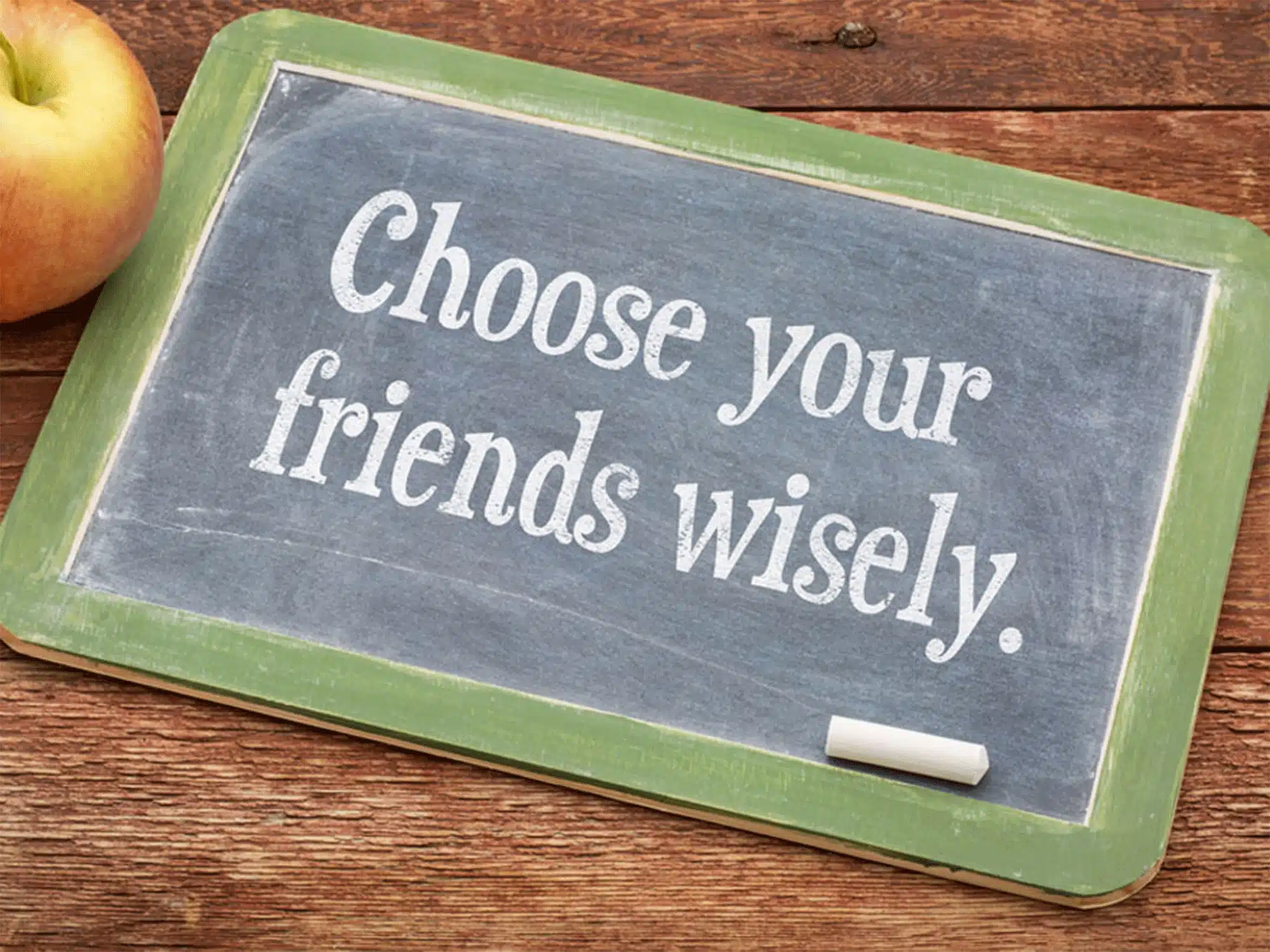 How to Choose Friends that Support Sober Living
During alcohol detox treatment, you receive IV fluids, counseling, medical monitoring, and psychotherapy to overcome your craving and addiction. After all this effort, it's crucial that you commit to making life changes that support your sobriety. Ultimately, the friends you choose have a lot to do with your chances for long-term recovery.
Ask yourself the following questions about the people you surround yourself with:
Does this person encourage me to make responsible decisions about my recovery?
Do my friends threaten my sobriety?
When I look at the kind of life, I want to lead, do my friends exemplify that?
Who can help me maintain sobriety without relapsing?
Making Amends
You also should reflect on the kind of friend you want to become. Many people who go through substance abuse detox express regrets for hurting people they care about. Whether you have just started detox or have finished a reputable recovery program, it's essential to make amends to those you have wronged. This is one of the tenets of Alcoholics Anonymous, Narcotics Anonymous, and other 12-step programs. Completing this step can help you let go of some of the guilt and shame that many people with substance use disorders carry around with them.
How to Make a Fresh Start
Many people find it challenging to give up friends after detox. Unfortunately, unless your friends decide to get help for themselves, they can only hurt your sober living efforts. That doesn't mean you shouldn't develop new friendships. There are many ways to expand your social network in positive ways.
Places to meet friends who can assist your recovery efforts include the following:
Church
Social clubs
AA (Alcoholics Anonymous) or NA (Narcotics Anonymous)
Reconnecting with sober family members
Volunteer organizations
Volunteering at local charities and helping out with charity drives at your church can help you meet role models who encourage your sobriety.
Alcohol and Drug Detox in South Florida
At Pines Recovery Life Detox, our therapists and medical staff guide you on the first step to sobriety. When you return home, sober living becomes your responsibility. Choose friends who won't put your life at risk. Contact us at 800.263.3869, or contact us online to find out more about our treatment evaluation, detox stabilization, and aftercare programs.