Our Accreditations
Here at Pines Recovery Life Detox we're Joint Commission certified as well as LegitScript certified and a supporter of the Florida Department of Children and Families.
About Pines Recovery Life Detox Florida
What Makes Our Florida Drug & Alcohol Treatment So Unique?
Pines Recovery Life Detox is a south-Florida based state-of-the-art drug and alcohol detox center located in beautiful Pembroke Pines, FL. Our team of medical and therapeutic professionals are unparalleled in the industry and have helped many suffering from addiction open a new door on life's possibilities. Our goal is your success, your ongoing sobriety, and your return to normal.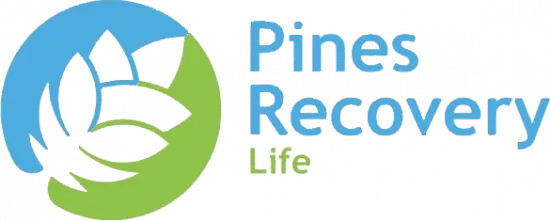 The caring team of doctors, nurses, and clinicians at Pines Recovery Life Detox are dedicated to providing individualized programs and round-the-clock care for every patient.
We have a 40-bed capacity, spread out over our 18,000 square feet in Pembroke Pines, Florida, just half an hour outside of Miami.
At the Pines Recovery Life Detox Center, your confidentiality is our priority as you overcome your drug dependency.
Pines Recovery Life Detox Florida Testimonials
See why Pines Recovery Life Detox is one of the best drug & alcohol detox facilities in Florida!
Simon S.
All the staff at Pines Recovery Life went above and beyond to make sure I was comfortable and the facility was immaculate. They have so many different variety of games activities and therapeutic group sessions to help you in your recovery. It is the nicest facility I have been in and is comfortable. Being so comfortable and having a lot of things to keep us busy was very helpful to my recovery. Guaranteed the best detox in South Florida. They are there to really help you and make sure you have all your needs met. I like the design of the whole place and our rooms are impeccable. It is like a five-star hotel and a detox put into one. All my needs were met that they make sure the only thing I have to worry about is myself and focus only on my recovery. Thank you for really helping me in my recovery.
Alyssa G.
I tried to fight it when I got there. I didn't want to surrender but looking at my time there. It's the best detox I've ever been too. They do everything they can to accommodate your every need. The staff is great. And they have a lot of options on what to do. ~Ally
Substance Abuse Detox Center In Florida
South Florida's Pines Recovery Life Detox Treatment Specialties
No matter the substance use disorder, Pines Recovery Life Detox can provide a safe, comfortable environment where individuals can work through their withdrawal symptoms. We provide medical supervision so that every patient is monitored in case complications arise. Also, if necessary, we can prescribe medications during the detox process.
We provide a safe and comfortable setting for individuals to work through their withdrawal symptoms from alcohol.
During detox from benzos it's vital to monitor patient progress to make sure complications do not arise.
The side effects of cocaine withdrawal can be intense so we keep a medically trained staff on hand to help patients.
Withdrawal symptoms from heroin can be a challenge but we provide medication-assisted treatment to help.
Whether prescription medication or some other opiate, our detox center can meet your needs.
Our Florida Rehab Center
Relaxed, Inspired & Distraction-Free
3 Levels of Treatment at Pines Recovery Life Detox
At Pines Recovery Life Detox, our team of medical professionals will ensure that all your recovery needs are met. Our treatment process includes 3 levels of care: evaluation, stabilization and aftercare.
The Pines Recovery Life Detox staff assesses your state and crafts a unique program of recovery to meet your specific needs. We treat mind, body, and spirit. This allows us to conduct thorough evaluation that will set you on the right path to recovery.
We manage all of your withdrawal symptoms experienced during your separation from substances using a medical approach. During this time you'll have access to all of the amenities available at our South Florida facility. In addition, the Pines Recovery Life Detox staff will be available for around the clock assistance.
Pines Recovery Life Detox focuses on the detoxification process. This allows us to treat withdrawal symptoms to the best of our ability. Thus, we direct you to outside help for aftercare. If you haven't already made arrangements towards the end of your treatment at Pines Recovery Life Detox, you will work with a member of our staff. It is at this juncture that we will be able to help with your decision and eventually your transfer to the facility of your choice.
Detox & Recovery Blog
Get the Education You Need on Detoxification from Drugs & Alcohol