Inpatient detox is the most effective way for individuals struggling with drug or alcohol abuse to begin their recovery and heal from addiction. Unlike other detox programs where individuals come to a facility for treatment set for a few hours a day, an inpatient detox program is residential. Pines Recovery Life Detox understands this can be a challenge for some and daunting, leaving work, family, and friends. This is why our luxurious Fort Lauderdale facility is designed for comfort and privacy. For the treatment duration, clients will benefit from our medical support and high-quality amenities to make their stay smoother.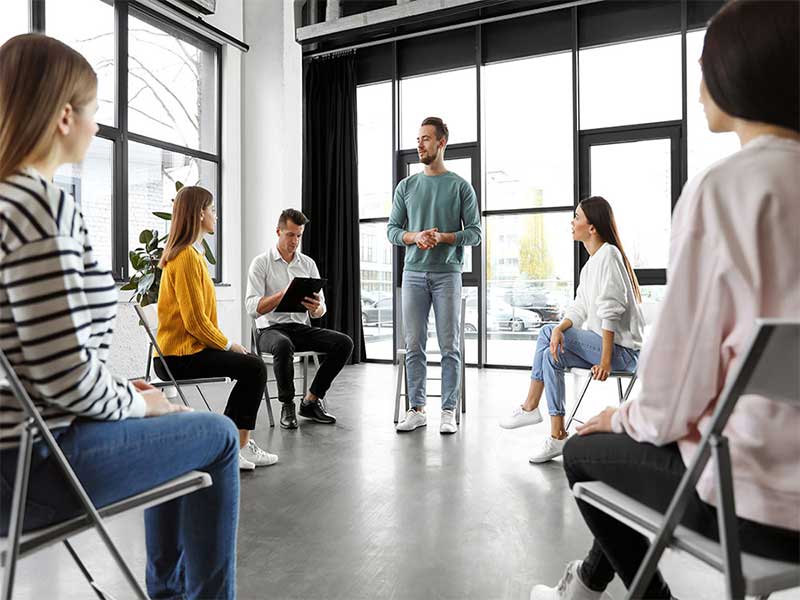 Three Stages of Residential Detox
When individuals come to Pines Recovery Life Detox, they can expect a three-stage process as they work through detoxification from drugs or alcohol.
The first step will be the intake and evaluation. This is where our team of treatment experts assesses the client's current situation and needs. By taking a complete medical history as possible, our staff can determine the best detox program to meet the client's specific needs. Some will come to Pines Recovery Life Detox requiring immediate medical detox, while others with a milder substance use disorder will need a more therapeutic approach. The evaluation stage is where we determine together which path of recovery is best.
After evaluation, the stabilization stage commences. It makes up the majority of treatment in an inpatient detox program. During this stage, clients adjust to their new residential environment. The detox process takes time to acclimate to as individuals learn just how affected their body has become by the drugs or alcohol they have been abusing. This is also the stage where any medication-assisted treatment can begin to help ease withdrawal symptoms and cravings. Our compassionate team of counselors and therapists will also help clients begin to work through their addiction at this stage.
The final stage is aftercare. Once through stabilization with the drugs or alcohol out of their system and a treatment strategy in place, individuals can look towards further treatment. Detox is just the start of recovery for many individuals. To avoid relapse and learn how to identify triggers and overcome them, it is necessary to find the appropriate treatment program. Pines Recovery Life Detox can walk all clients through this process, help establish clear goals, and learn what addiction treatment programs would be the best fit.
Benefits of Residential Detox
At-home detox or self-detoxing where individuals go 'cold turkey' or attempt some home remedy inevitably leads to failure. More often than not, self-detox creates more issues for the individual to deal with and, in some cases, can seriously damage health. Because substance use disorder or addiction alters the body's brain chemistry, they will experience withdrawal symptoms when detoxing. Depending on the individual, these symptoms will vary as will their intensity. However, withdrawal symptoms are persistent and extremely uncomfortable. Some common withdrawal symptoms for drugs and alcohol include:
Nausea and vomiting
Sudden mood disorders like depression or increased anxiety
Severe sleep issues like insomnia or fatigue
Headaches
Uncontrollable shaking or tremors
Sweating, chills, and fever
High blood pressure and increased heart rate
When individuals detox alone and experience withdrawal, their resolve often falters, leading to relapse. However, even a short time detoxing once again changes the body's reaction to drugs or alcohol. Thus, when individuals relapse using a dosage or amount of a substance they are familiar with, they frequently overdose, leading to death. With residential detox, medical experts monitor clients, making sure any complications that arise are addressed. At Pines Recovery Life Detox, we provide a safe, comfortable environment where individuals have all the resources they need to make it through this difficult time.
Pines Recovery Life Detox
Our inpatient detox center is easily accessible from Fort Lauderdale and Fort Lauderdale airports making it not just a luxury facility but an extremely convenient one. Pines Recovery Life Detox offers a broad range of detox programs to meet every client's need:
Discover more about our high-end amenities by reach out to us at 800.263.3869, or contact us online. Our admissions counselors will answer your questions and walk you through the detox process.