Meth has severe withdrawal symptoms for those who use it long-term. At Pines Recovery Life Detox in South Florida, we have a meth detox center to safely help you make it through the difficult stages of withdrawal. We don't recommend quitting on your own, as the severity of symptoms can become life-threatening. Instead, enroll in a proven detox program where you can receive medication assistance and remain more comfortable. Learn more about meth withdrawal side effects from our team by completing our online form or calling 800.263.3869.
Dangers of Meth Withdrawal
Not everyone addicted to meth will experience the same withdrawal symptoms. For example, the earlier you begin your detox, the fewer long-term mental and physical health issues you may have. If you have used meth for a long time, it's crucial to find help as soon as possible. Along with the physical side effects of meth withdrawal, you may find yourself experiencing fatigue, depression, and hunger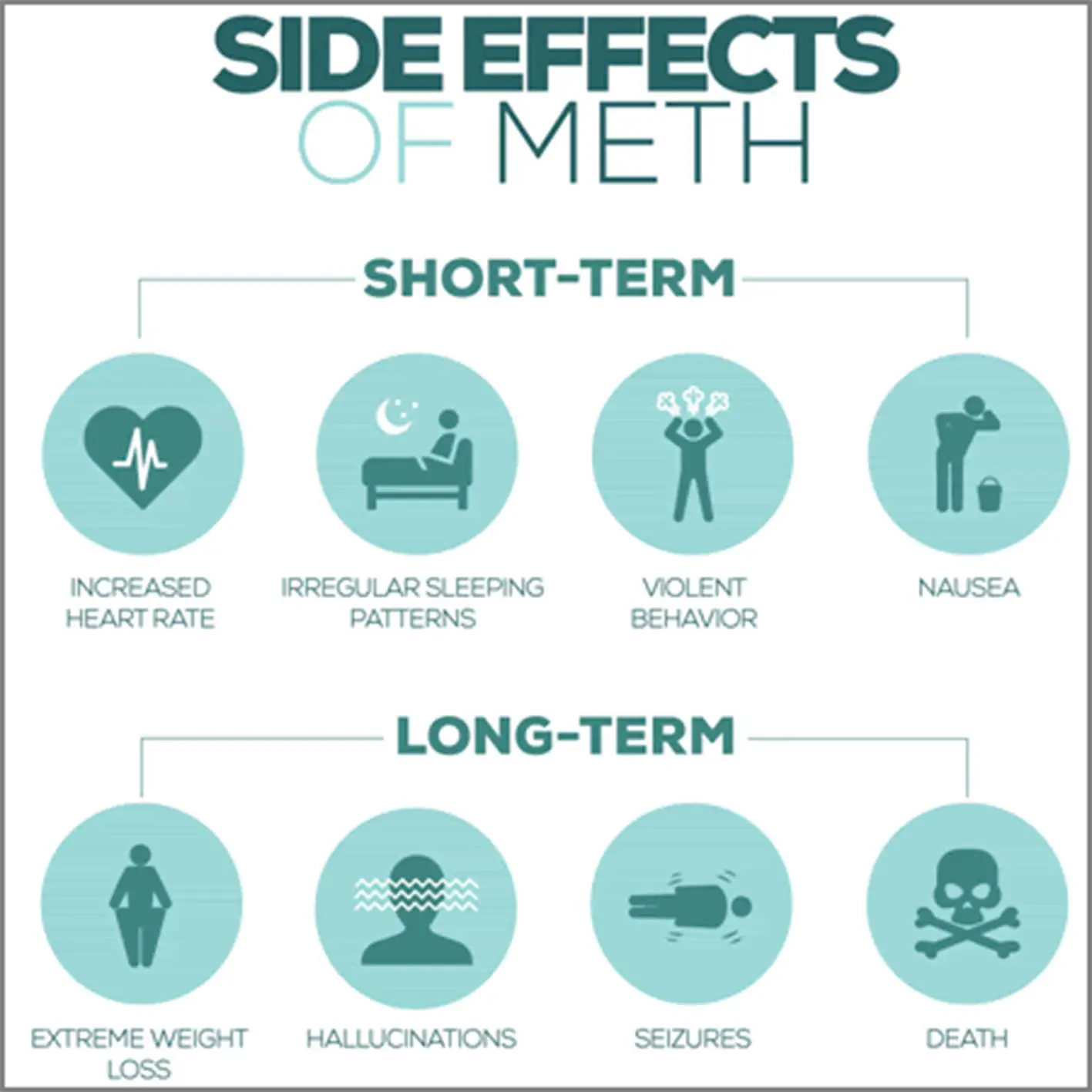 Meth Withdrawal Side Effects
Although each person's experience is different, common meth withdrawal symptoms include:
Severe fatigue
Lingering depression
A more robust appetite
Feelings of agitation or restlessness
Sleepiness or difficulty sleeping
Vivid dreams and hallucinations
Psychosis
Suicidal thoughts
No one can deny that stopping meth abuse is beneficial. However, there is a potentially huge risk of relapse without supervised meth detox and recovery. Therefore, our Pines Recovery Life Detox team strongly recommends enrollment in our meth detox center to take full advantage of our licensed therapists and superb medical team.
Short-Term Side Effects of Meth Use
Despite the dangers of meth withdrawal symptoms, it's important to work through the discomfort. You will receive counseling to help you develop coping skills in order to resist cravings and make it through the first days of recovery.
As a stimulant, meth has similar side effects as cocaine. If you take too much meth, you can overdose, and you may even die. Other side effects of meth abuse are:
Rapid breathing rate
Suppression of appetite
Irregular heart rate
Hyper-alertness
Elevated body temperature and blood pressure
The long-term health impacts of meth abuse can include brain damage and harm to your heart, kidney, and other vital organs.
Long-Term Side Effects of Meth Use
If you have had meth use disorders for months or years, you can develop further complications. For example, if you inject meth, you have a greater risk of contracting HIV or hepatitis.
Other side effects of using meth long term include:
Risky behavior
Anxiety
Paranoia
Hallucinations
Problems sleeping
Extreme weight loss
Skin sores
Itchiness
Some impacts of meth addiction rival the short-term discomfort of meth withdrawal. Let Pines Recovery Life Detox help you get beyond a list of symptoms and back into a productive life of meaning and purpose.
What to Expect During Methamphetamine Detox
If you are like many other clients, you may feel reluctant to start meth detox. To be honest, meth detox will involve some serious peaks and valleys. Rest assured that Pines Recovery Life Detox prioritizes your comfort and well-being.
When you first come to the program, you receive a comprehensive evaluation from our assessment team. Before we begin, we have to gather information about your overall health. This becomes extremely important during the detox process when you may experience unpleasant symptoms. Note that we do everything in our power to keep you comfortable, including offering medication-assisted detox.
Overcome the Dangers of Meth Withdrawal at Pines Recovery Life Detox
Now that you understand the dangers of meth withdrawal, you know how critical it is to undergo detox in a supervised environment where you will have access to staff members and medication. You don't have to go through the nightmare of meth withdrawal alone. Contact Pines Recovery Life Detox by calling 800.263.3869 or completing our online form today to learn how to sign up for our meth detox program and perks like our wellness program.